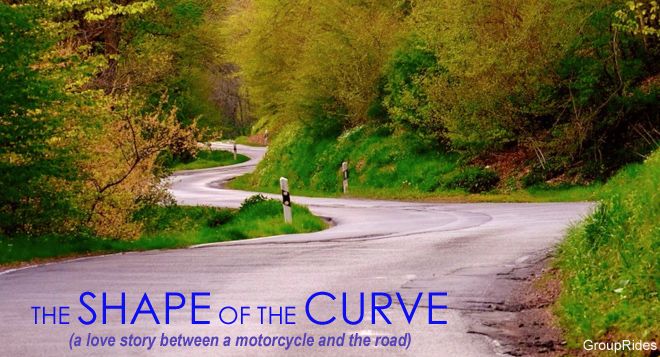 The SHAPE of the CURVE
(like that famous aquatic movie about a fish-man and a girl, this too is a love story about a motorcycle and a curvaceous road)
Come for a drama free, yet exhilarating and fun moto ride thru picturesque back-roads of our beloved Santa Cruz Mountains surrounded by trees, creeks, hills, valleys and the mighty Pacific.
NOT FOR NEWBIES - RAIN WILL CANCEL !!!
- - - - - -

To RSVP, for ride status, or see who else is going .... see
THIS LINK
• When:
Saturday 4/21/18, arrive 9:30 AM (for coffee, gossip and group hug); KSU 10:00 AM with full tanks and empty bladders :-)
• Where:
Skywood Trading Post, 17287 Skyline Boulevard, where 35 and 84 meet, across the street from Alice's (Map Link:
http://goo.gl/Mn8DW8
)
• Pace:
Not too fast. Not too slow. Just Right.
• Gear:
Head to toe
• Motorcycle:
Yes, please bring one with you ;-)
• Route:
Superb semi-technical back-roads in 408, 831 and 650 area codes. There will be stretches of smooth & creamy glorious tarmac, accompanied by some bumps, twists & turns with a splash of diminishing radius. This ride is appropriate for riders with 15K miles and 2 years of seat time.
• Lunch:
Lunch stop in 831 Area Code. If you don't like to stand in line to order lunch, please feel free to bring a sandwich or snack.
• Ride
ends around 4 PM
back in civilization.